GREEN & GLOBAL
From Heritage to The Future
Sustainable Leather, Recycled Nylon, Linen and Packaging

The year 2020 celebrated the brand's 110 Years Anniversary and it will be an important milestone, leaning towards a more sustainable business in so many areas, starting from behavior, respect and production. In our daily office life we have eliminated the use of plastic and we have started using recycled paper and have implemented more sustainable behaviors, such as drinking from a eco-friendly reusable bottle. For this reason, a part of the Fall Winter 2020 Collection has been produced using eco-friendly and recycled materials and our final goal in the next few years will be to produce a collection 100% sustainable.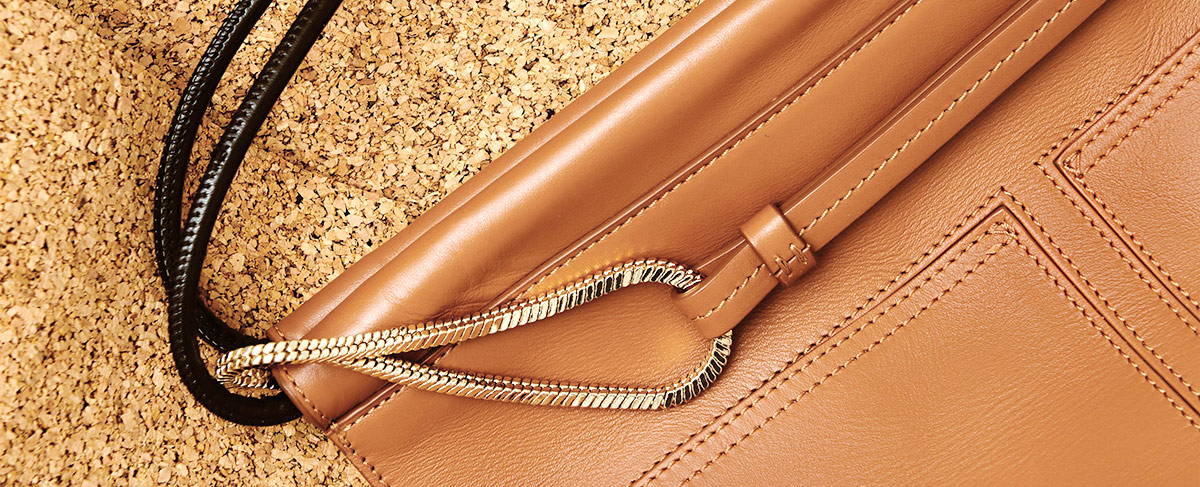 Having sustainable leather in our collections means developing a long-term project that can respect the dynamics of what we call the circular economy. Also because, what do we mean today with "sustainable leather"? Borbonese supports the control and tracing of leathers from before they are ready to be used for production, respecting the entire supply chain. For this reason, we have entered into a synergistic collaboration with an Italian excellence in the sector, La Granda. It is an association of Piedmontese breeders born in 1996 that are well known for sustainability. A careful disciplinary and a different sensibility towards the problems linked to the animal welfare are the bases for the production of these types of leathers. The leathers are then worked by Tannery LABA that uses a special tanning formula based on aluminum (aluminum silicates) which is able to give the skin a softness and a touch sensation closest to natural.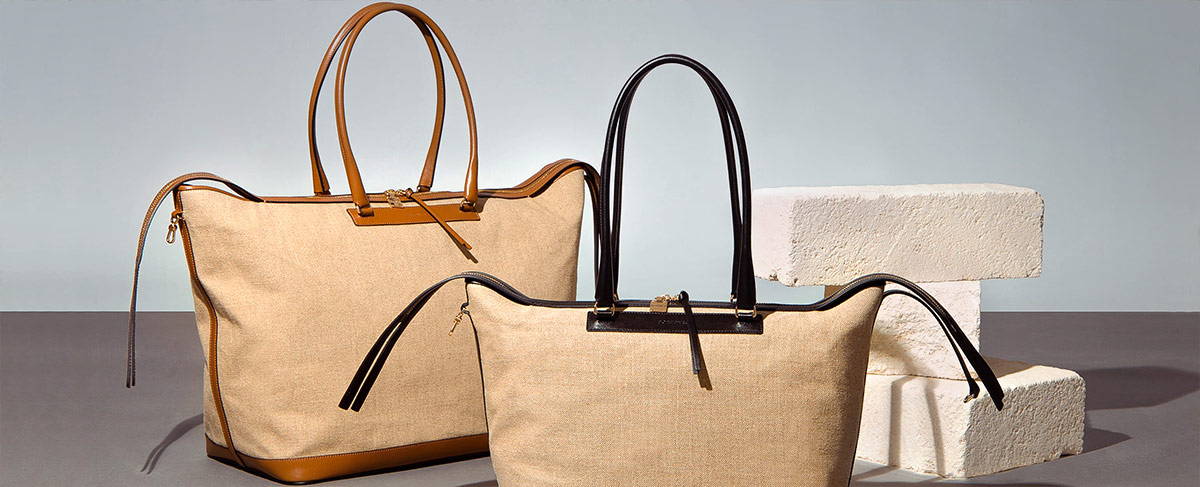 Produced in Italy with eco-friendly colours and a sustainable production line that is certificated and submitted for periodic controls to the Eco Free Time Textiles. The fabrics are produced by old garments and clippings of garment, selected by colour, cut in pieces of small dimensions and then minced in order to be mixed. This process of ecological advanced recycling regenerates the fibers contributing also to decrease the environmental pollution caused by the normal fabric disposal.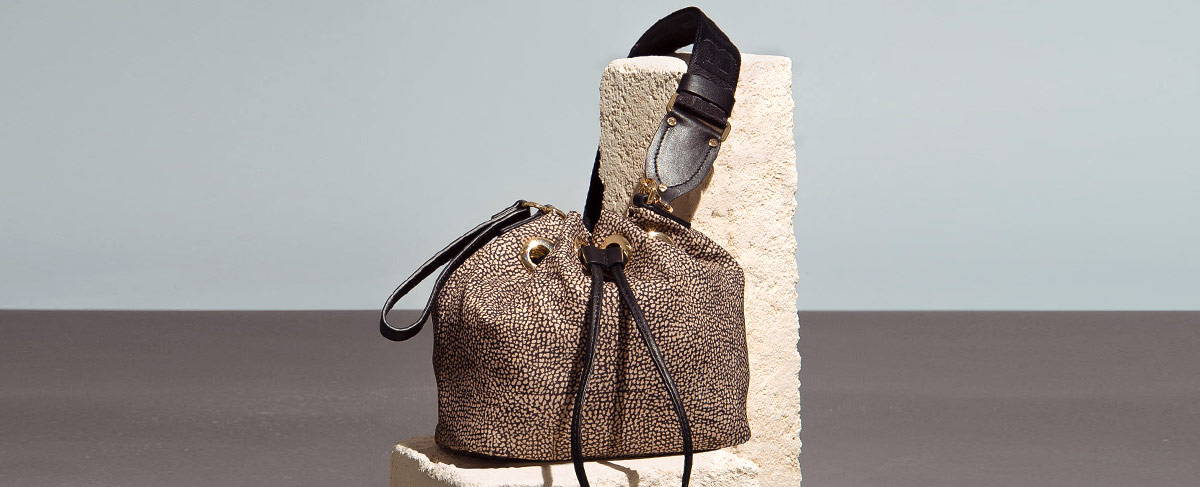 Starting form Spring Summer 2021, 100% of our nylon proposal will be recycled. This material is made by recycled PET nylon. Recycled PET fabric is a new type of environmentally friendly recycled material. Its yarn is extracted from discarded mineral water bottles and cola bottles. Recycled yarn needs less amount of oil used for production, contributing to the reduction of air pollution and controlling the greenhouse effect. All kinds of products currently produced by the Eco Jet company can pass the testing of international standards such as MTL, SGS, ITS, etc.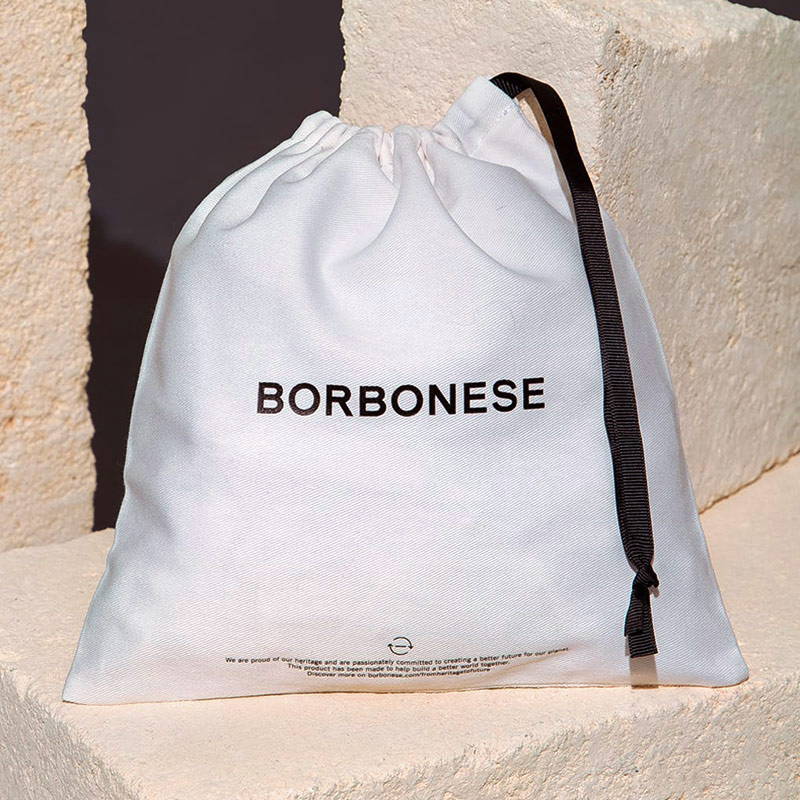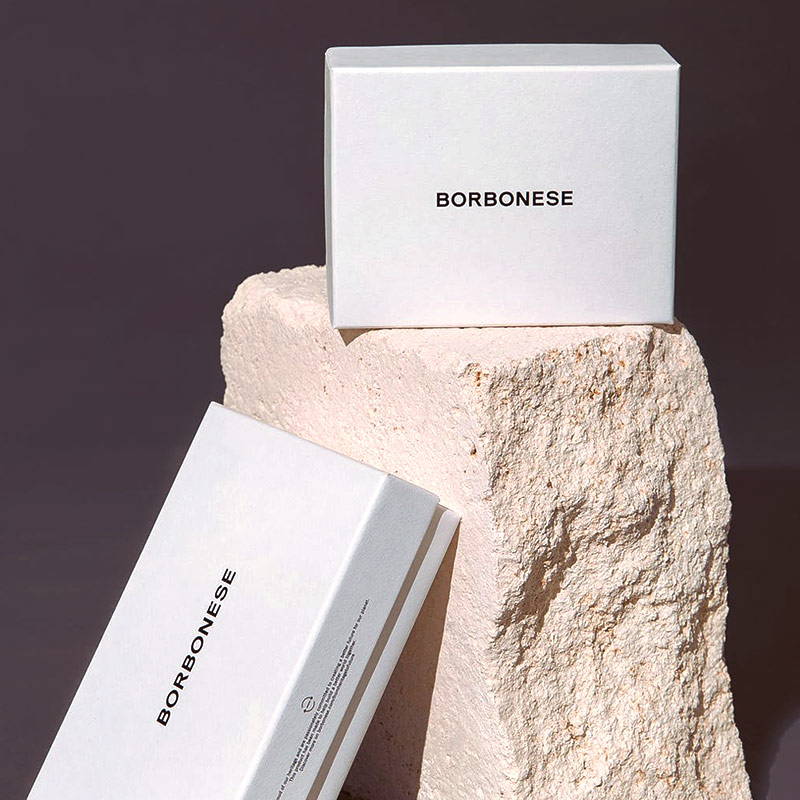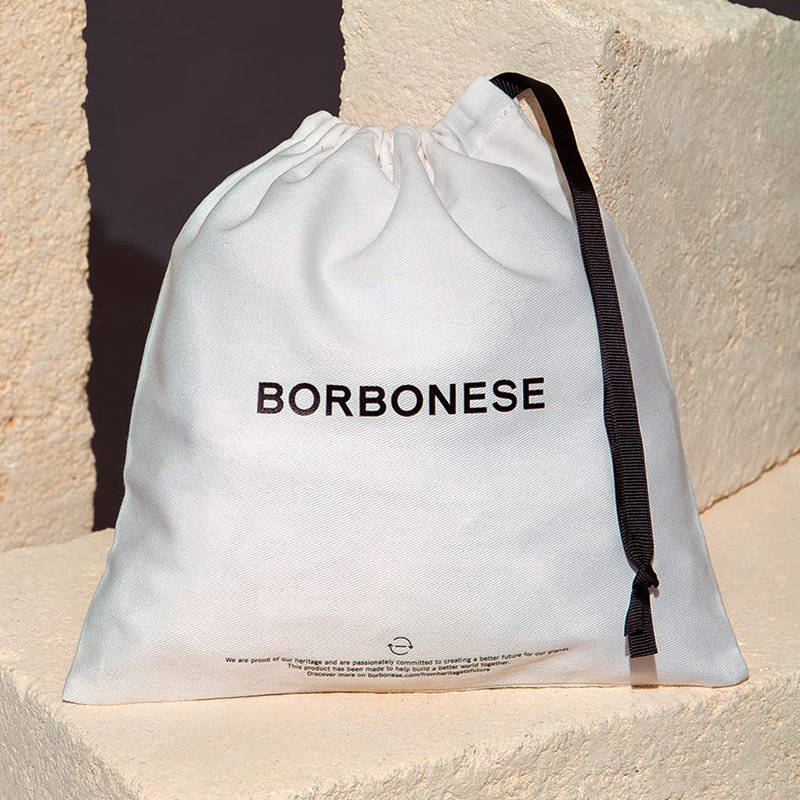 Starting form Spring Summer 2021, our packaging will be completely eco-friendly. The paper used is customized for Borbonese by Fedrigoni. It is made in Italy and it is composed by a mix of FSC® certified virgin fiber and 50% pre-consumer waste recycled fiber.
The FSC® brand ensures that a forest plantation is managed in compliance with rigorous environmental, social and economic standards, and is therefore a guarantee of controlled reforestation, conservation of ecosystems and indigenous and local populations. The pre-consumer waste recycled fiber are mainly scraps coming directly from paper mill operations. In doing so, Fedrigoni rationalize and optimize the reuse of their production waste, obtaining a clean and truly "zero km" recycled material.
The paper made from this particular mix will then be used to make boxes, thank you cards, etc. by Cadica Group. The products are printed with a low environmental impact or water-based ink that is not harmful to humans and the environment, as recognized by the Reach legislation. Cadica Group especially produces for Borbonese dust bags with sustainable cotton made with natural fibers to protect our items that will be deliver to you.